Who We Are
Melbourne Specialist Relationship Counselling Clinic
Our Story
MSRCC was created after Susan and Laurie encountered many distressed couples seeking our services, reporting they were having difficulty finding a therapist who could remain impartial, balanced and assist them to overcome their relationship distress.  It soon became apparent to us that, whilst many counsellors and psychologist offer couples counselling, many had not had the specialist training required to provide effective sustainable outcomes for couples.
As a direct consequence of this, we decided to create a Specialist Relationship Counselling Clinic with therapists who are specifically trained in treating distressed couples and helping couples get more from their relationships.
At MSRCC:
We work from a systemic perspective – this means we look at the cyclic nature of a couple's problems and how this cycle often negatively feeds itself. We do not look to blame any one person in the relationship but explore how both of the individuals involved are experiencing relationship distress.
We work through an attachment based model – this means looking beyond communication issues and exploring deeper emotional based feelings and beliefs using Emotionally Focused Therapy where appropriate to create compassion and understanding within the partnership.
At MSRCC our therapists:
Have a minimum qualification of a Master's degree in Couple Counselling. They regularly attend clinical supervision and are registered with the Psychotherapy and Counselling Federation of Australia (PACFA) and the Australian Counselling Association (ACA).
Regularly attend professional development and are up to date with cutting edge research and theory to ensure treatment is tailored to suit our clients' particular needs.
For couple counselling to be effective all sessions must be balanced, with the counsellor not taking one party's side. It is important  each partner learns to understand the other's behaviour so together they can explore safely with the therapist how this positively or negatively impacts their relationship. This is essential whether the couple decides to remain together or separate. The well-being of children is also a major focus in our approach throughout the therapy. Furthermore, confidentiality is paramount to enable the couple to safely and freely share their experiences.
Our Therapists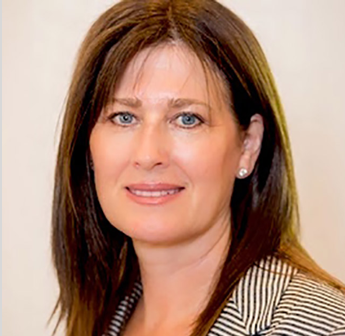 Susan Lackner
Susan has a degree in Psychology and has completed Masters Degree in Social Science and Couple Counselling. She is a Specialist Couple, Relationship and Individual Therapist and Supervisor, as well as a registered Power of Self Esteem Mentor and ASIST (Applied Suicide Intervention Skills Training) Mentor.
Susan is extremely passionate about working with couples and individuals to assist in developing happiness, well-being and contentment. She believes that self-growth needs to be continuous, as we all face challenging and difficult circumstances during some stages of our lives.
Susan combines practical aspects of neuroscience research (brain education) with unique tools for profound personal growth. Susan has been working with people for over 15 years to help them reach their full potential and live a more fulfilling life both personally and professionally. In a confidential, calm, caring and supportive environment Susan will help you overcome those challenging feelings and circumstances you may have experienced to enable you and your relationship to thrive.
Qualifications
Master of Social Science (Couple Counselling)
Accredited Counselling Supervisor
Master of Social Science (Research)
Bachelor of Arts (Psychology)
Professional memberships
PACFA
ACA
College of Supervisors
Private health insurance rebates are available with Extras insurance.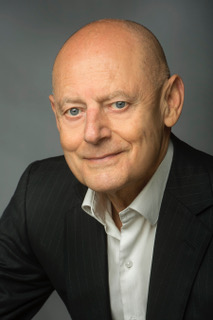 Laurie Cato-Smith
Laurie Cato-Smith is a highly qualified and skilled Relationship Counsellor, who specialises in working with couples and individuals who are experiencing difficulties, conflicts and challenges; as well as those who want more from their relationships or are considering separation. One of Laurie's primary concerns is minimising trauma and long term impacts on children and adolescents when couples experience difficulties in relationship.
In a safe, secure and confidential environment Laurie assists couples to understand the impact of their behaviour on their relationships and works with couples to address their barriers to emotional, physical and sexual intimacy.
Laurie's special interests include working with individuals who struggle to maintain long-term relationships and with members of the LGBTI+ community who are impacted by shame, guilt, bullying and low self-esteem and are battling with addictions.
Prior to becoming a Specialist Relationship Counsellor, Laurie worked in the corporate sector for over 20 years as a business consultant in areas of behaviour change and is accomplished at getting people to understand and alter their behaviours to better suit the circumstances they may face.
Laurie understands the challenges of maintaining a work-life balance, managing family commitments when time poor, parenting and enjoying quality partnership time.
Qualifications
Master of Social Science (Couple Counselling)
Bachelor of Commerce
Bachelor of Accountancy
Professional memberships
PACFA
ACA
Fellow – Chartered Accountants Australia and New Zealand
Why Call Us?
Experienced Therapists
Free Consultation
Personalised Sessions
Qualified Counselor
Rebate Available
Caring Environment
Highly confidential environment
Members of PACFA and ACA
Get In Touch